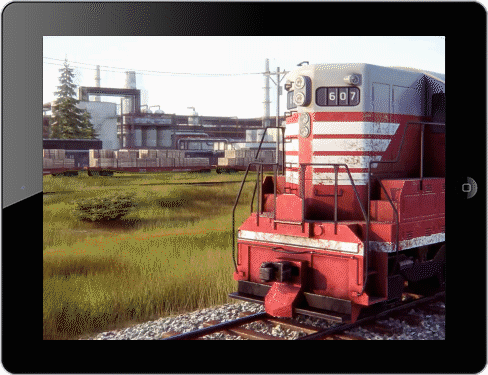 Have you ever dreamed of being a train engineer? Train Simulator PRO 2018 will let you drive carefully modeled locomotives leading passenger or freight trains across the eastern half of the US. Whether you like fast passenger locomotives or powerful freight movers able to pull dozens of cars, in our game you will find it all. Whatever you choose, you will have to watch out for speed limits, rail crossings, signals and other trains. Plan your route wisely to maximise profits and create the most powerful railway company in the US!

REALISTIC CITIES AND HUGE MAP
Nearly 1000 square miles of terrain and 15 cities to explore and choose jobs from.
GREAT GRAPHICS
Photo-realistic graphics.
VARIED LOCOMOTIVES AND RAILCARS
6 unique locomotives and cars to choose from.

Have you got any questions?
Don't hesitate to ask!